I have over 15 years of experience as a licensed massage therapist in North Carolina. I received my Diploma in Therapeutic Massage from Carteret Community College, Morehead , NC. I also have a B.A. in East Asian Studies from Macalester College, St.Paul, MN.
I have completed over 300 hours of training in the Trager Approach and I'm certified in Reiki and CranioSacral Therapy. I lived and worked in Japan for five years as an English teacher before becoming a massage therapist. I studied acupressure and shiatsu there with the intention of becoming an acupuncturist before deciding to move back to the United States and become a massage therapist. I often collaborate with other healthcare practitioners such as physicians, physical therapists, athletic trainers and chiropractors. I encourage my clients to engage in movement that nourishes their bodies and speeds their recovery from injury or discomfort.
I enjoy music and movement. Some of my hobbies include dancing, aerial yoga, paddle-boarding, swimming, and playing piano.
Licensed Massage Therapist
NC License #4402
"Although the world is full of suffering, it is full also of the overcoming of it." - Helen Keller
What to expect on your initial visit
At an initial visit, I will ask you to fill out a two page Health History Form including contact information, a brief medical history, primary purpose of visit, and informed consent. After discussing this information with you, I will leave the room, allowing you to undress to your level of comfort. Then you will lie down, cover yourself with a sheet, and ring a small hand bell to signal that you are ready.  A face rest, bolster, towels, pillows, blankets, heated table, small fan and heater are provided to ensure you are comfortable. A variety of quiet music and low lighting are also provided to help you relax.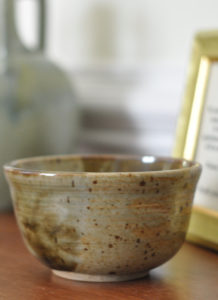 I am a member of some great associations